Evangelical Review of Theology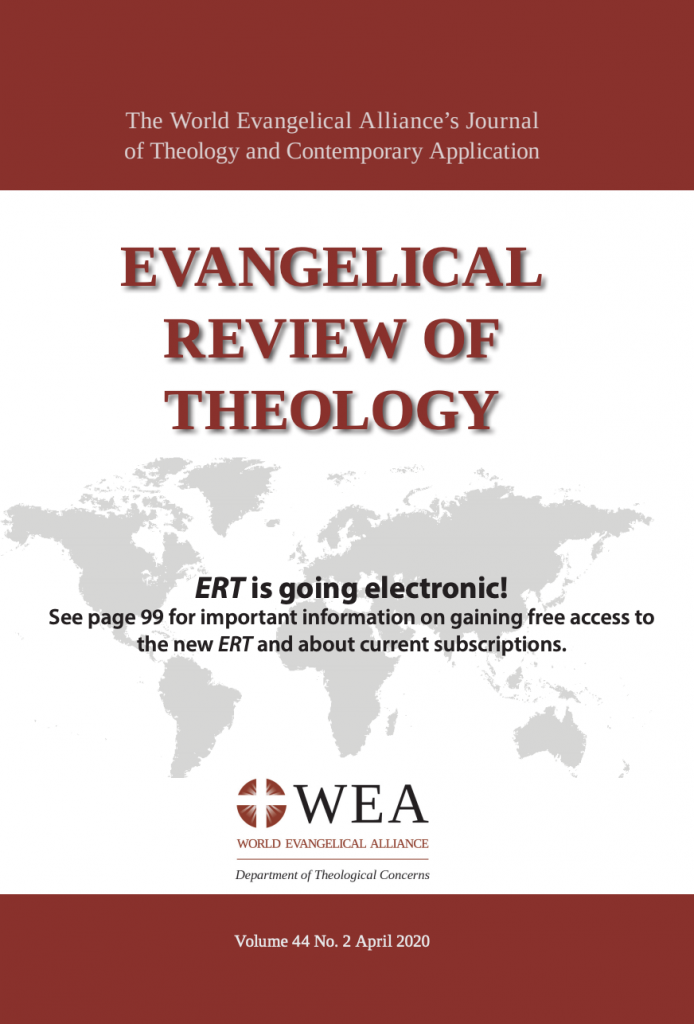 The World Evangelical Alliance's Evangelical Review of Theology, now in its 44th year, is becoming a free electronic journal, starting with its August 2020 issue. WEA leaders and other prominent Christians will address issues of contemporary concern to the global body of Christ, in a style suitable for general readers.
Become an online subscriber by signing up here.
You won't get any ads or unwanted communications, just a thought-provoking journal at least 4 times a year.
Print copies of ERT are available at a modest subscription rate. To inquire about a print subscription, contact our publisher Wipf and Stock at [email protected].
To propose an article, contact editor Bruce Barron at [email protected]. ERT covers a broad range of topics, including church history, mission, theological education, politics, sustainability, and more. Any ideas are welcome. The suggested article length is 2,000 to 6,000 words including notes. Submissions are reviewed by a team of four members of the WEA Theological Commission. For the ERT style guide, click here.
To propose a book review, review the style guide and contact Bruce Barron.
Download all the ERT issues (1977–2020)